Sponsors & Partners

ProjectLink is one of Australia's biggest online directories for the building, road, landscaping, mining, port and railway sectors.

ProjectLink has been specifically designed to connect key industry specifiers and customers to relevant suppliers in order to source products & services for commercial, residential, industrial and major projects.

"Can't find the product? ProjectLink will source it for you".
For more information, please visit www.projectlink.com.au
---

With more than 20 years' experience in providing online document control and collaboration services to major projects worldwide, QA Software's TeamBinder provides unparalleled control in a user-friendly environment. All delivered with 24x7x365 support and service from a dedicated team.

With Best Practice built in, TeamBinder is the system of choice for projects and organisations around the world from North America's Kiewit Corporation to the Northern Territory's Sitzler and Halikos Group; Origin's APLNG project just several hundred kilometres off the coast of Darwin in the Bonaparte Basin to the Melbourne Metro Rail and Level Crossings Removal projects.

Sydney Motorway Corporation and Transport Main Roads Queensland have also made it the most widely-used project information management solution for the infrastructure sector and is the benchmark in flexibility and rigour for deploying a document control system that works the way your major project needs.

For more information, please visit www.teambinder.com

---

Atlas is a leading provider of documentation and project delivery services to AEC professionals globally, delivering infrastructure and major projects across all market sectors.

We have BRE BIM Level 2 certification, demonstrating that Atlas has met the requirements of PAS 1192-2:2013 and section 4.2 table 8 of the PAS 91:2013 prequalification questionnaire document. We use the latest technology and BIM software to seamlessly support project teams according to project and programme demands.

We pride ourselves on being the best supplier to all our clients, so engage Atlas for reduced project risk and increased productivity through a flexible, scalable and skilled resource pool of over 300 AEC professionals.

For more information, please visit www.atlasindustries.com
---

Brooks Hire is one of the largest privately owned construction and mining machinery hire companies in Australia. We have remained proudly family owned and operated since 1979. We have over 2000 pieces of machinery available for hire including; backhoes, breakers, dozers, dump trucks, excavators, forklifts, graders, loaders, rollers, service trucks, skid-steers, side tippers, telehandlers, tip trucks, tool carriers, water trucks and more . Our range of machinery is available for hire Australia wide from 14 branches.

For more information, please visit www.brookshire.com.au
---

Northern Cement Limited is an Australian owned cement and lime manufacturer, servicing all areas of the Northern Territory with bulk and packaged products. We have been fundamental to providing locally manufactured quality cement and lime products to all major resource and infrastructure projects in the NT for over 30 years.
For more information, please visit www.northerncement.com.au

---


C.R.Kennedy & Co is the largest national importer and distributor of surveying equipment in Australia, and the exclusive distributor for Leica Geosystems. Our four divisions specialise in Surveying, Medical, Photographic, and CCTV/Surveillance industries.

With offices and service centres nation-wide, we can offer a service that matches the calibre of the brands we carry.

For more information, please visit survey.crkennedy.com.au
---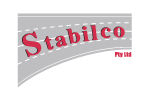 Stabilco is a specialist Lime and Cement Soil Stabilisation company and part of The Stabil-Lime Group who have been in business close to 40yrs. Stabilco work throughout Australia, constructing and repairing pavements on Air Strips, Haul Roads and major highways. Stabilco is the right choice to make your project a success.
For more information, please visit www.stabilco.com.au

---
Cross Solutions provide a comprehensive range of surveying and mapping services that assist our clients in delivering their projects. The quality of the information we provide enables our clients to make informed decisions.
At Cross Solutions we pride ourselves on striving to maintain a position at the cusp of new innovation and following this practice, our instruments and systems are particularly sophisticated and provide features that deliver high quality, timely solutions.
For more information, please visit www.cross-solutions.com.au
---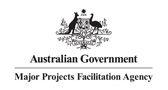 The Major Projects Facilitation Agency (MPFA) is a single point of entry into the Australian Government for domestic and international major project developers and investors. The MPFA provides tailored information and facilitation services to help stakeholders identify relevant Australian Government contacts and map out a projects regulatory approval pathway. The MPFA also assesses applications for Commonwealth Major Project Status - providing an additional layer of recognition for eligible strategically significant projects in Australia. Major project proponents can also access an online help tool, Major Projects Help at www.majorprojectshelp.business.gov.au, that provides information about the regulatory approvals needed for a major project development. The MPFA has an office conveniently located in Darwin for projects located across northern Australia.

For more information, please visit www.mpaa.gov.au

---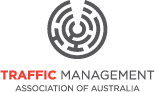 The Traffic Management Association of Australia (TMAA) is the peak body for Traffic Management.

The TMAA's mission is to promote national harmonisation and best practice within the unified traffic management industry through engagement and collaboration with all relevant stakeholders."

"The TMAA's vision is safety, compliance and harmonisation across Australia."

Safety. Compliance. Observation. Protection. Engagement.

For more information, please visit www.tmaa.asn.au
---


The Land Development Corporation is the Northern Territory's Strategic Land Developer. We play a crucial role in planning for economic growth and development of the Territory. We aim to deliver strategic land and investment opportunities to the Northern Territory market in a commercial manner. Our commitment to sustainability, innovation and partnerships underpins our development approach as we recognise much of what we do has a direct impact on social, economic and environment development outcomes.
For more information, please visit www.landdevcorp.com.au
---

The voice of the Territory

The NT News is committed to providing Territorians with the best in local news, sport, entertainment and agenda setting journalism.

The NT News is known internationally for its unique and 'talked about' front pages, but that personality is balanced with the best political, business and local news in the Territory which helps it to remain a part of reader's daily routine.

For more information, please visit www.ntnews.com.au

---
Territory Q is a high-quality, glossy business magazine covering northern Australia. It is distributed free to business owners and other influential people every quarter. TQ is taken on overseas trade missions to showcase the Northern Territory to foreign potential investors.
For more information, please visit www.territoryq.com.au

---


Roads & Civil Works Australia is a leading news resource for the Australian roads and civil engineering sectors. Roads & Civil Works is a key source for industry decision-makers, contractors, engineers and individuals in local and state government and the private sector looking to keep informed on important issues, developments, projects and innovations shaping the industry.
For more information, please visit www.roadsonline.com.au
---

EventsLinked is an online networking facility - specifically designed for conference and seminar attendees. It allows the attendees of an event to interact with one-another, before and after the event.
For more information, please visit www.eventslinked.com