Sponsors & Partners

ProjectLink is one of Australia's biggest online directories for the building, road, landscaping, mining, port and railway sectors.

ProjectLink has been specifically designed to connect key industry specifiers and customers to relevant suppliers in order to source products & services for commercial, residential, industrial and major projects.

"Can't find the product? ProjectLink will source it for you".
For more information, please visit www.projectlink.com.au
---

The Land Development Corporation is the Northern Territory Governments strategic land developer. We facilitate economic growth in the NT by developing and managing residential, industrial and commercial developments.

We plan for the future by developing strategic land close to railway, road and maritime infrastructure, connecting networks across Australia and beyond. Our work supports regional growth, urban city revitalisation and strategic tourism and infrastructure initiatives.

For more information, please visit www.landdevcorp.com.au

---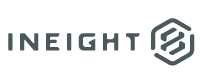 InEight's capital project software offers the most functionality with an interoperable and modular platform. Our software helps you minimises risks, with advanced project and document controls systems.

We recently expanded our offerings to include collaborative document management through the acquisition of QA Software and its flagship product, TeamBinder. Our document management solution, InEight Document Powered by TeamBinder, helps you easily manage project documentation.

Visit ineight.com for information about our project controls solutions, and teambinder.com for collaborative document management solutions.

For more information about all of InEight's capital project and portfolio solutions, please visit ineight.com. Details on our collaborative document management and controls solutions can be found at teambinder.com.
---


CR Kennedy is your national partner for all positioning needs from survey to machine control to building construction and everything in-between.
Wherever you are in Australia, C.R. Kennedy are with you, providing an unparalleled level of service and support from industry experts to get the job done safely and efficiently.

We sell, hire, service and support a complete range of Surveying and Construction Industry Products including Theodolites, Levels, Machine Control, Utility mapping software / hardware, Cable Locators, Ground penetrating radar, UAV / UAS and Laser measuring devices as well as all the accessories you need get the job done.

If you're in the mining, building, surveying, construction or geospatial industries, we can offer a level of service that matches the calibre of the brands we carry.

For more information, please visit survey.crkennedy.com.au
---

Brooks Hire is one of the largest privately owned construction and mining machinery hire companies in Australia. We have remained proudly family owned and operated since 1979. We have over 2000 pieces of machinery available for hire including; backhoes, breakers, dozers, dump trucks, excavators, forklifts, graders, loaders, rollers, service trucks, skid-steers, side tippers, telehandlers, tip trucks, tool carriers, water trucks and more . Our range of machinery is available for hire Australia wide from 14 branches.

For more information, please visit www.brookshire.com.au

---

Trenchless Australasia is the official publication of the Australasian Society for Trenchless Technology (ASTT). Published quarterly, the magazine includes a range of features, project stories and other industry news. The Trenchless Australasia brand includes a suite of products, from print, to online, to events, to customised marketing, providing unparalleled access to the Australasian and international Trenchless Technology industry.

For more information, please visit www.trenchless-australasia.com

---

Territory Q is a high-quality, glossy business magazine covering northern Australia. It is distributed free to business owners & other influential people every quarter. TQ is taken on overseas trade missions to showcase the Northern Territory to foreign potential investors.
For more information, please visit www.territoryq.com.au
---

EventsLinked is an online networking facility - specifically designed for conference and seminar attendees. It allows the attendees of an event to interact with one-another, before and after the event.
For more information, please visit www.eventslinked.com