Supporting Australia's Defence Industry
Posted On July 23, 2018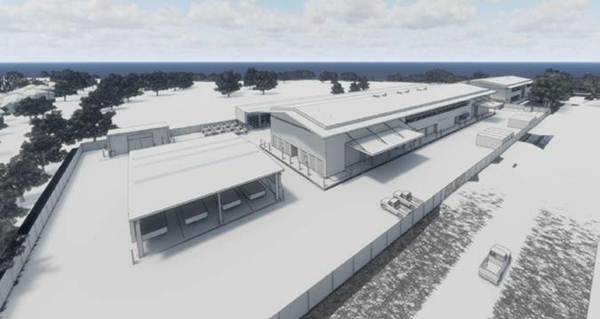 Kerryn Smith, CEO of the Australian Industry and Defence Network is slated to provide updates on two of the NT's largest defence infrastructure projects, at the upcoming 9th Annual NT Major Projects Conference.
Continued upgrades occurring at the Larrakeyah Barracks and HMAS Coonawarra will be explored in depth by Smith at the conference; upgrades that have a combined value of over $500 million and promise to strongly support the Department of Defence's operations within the Northern Territory.
What came to fruition in 2016 and will continue to develop until 2023 has grown into a project that is moving quickly to address critical infrastructure at Larrakeyah Barracks, comprising of upgrades to electrical infrastructure, fire-fighting, potable water, sewerage, stormwater, and ICT.
The addition and refurbishment of recovery facilities, gymnasiums, cark parks and accommodating buildings for the NORFORCE regiment will positively impact work and rest environments for Defence personnel.
Improvements to the HMAS Coonawarra naval base will serve to support naval operations, situating it as a high-quality base for visiting Australian and foreign vessels.
A new outer wharf at Coonawarra will help a range of vessels safely re-supply and re-store, whether they are amphibious ships, submarines, or specialist war vessels, such as Australia's largest vessel, the Canberra Class LHD.
The impact of these projects on the overall Territory will be made clear within Smith's presentation. Notably, a Local Industry Capability Plan provides local small-to-medium businesses with the opportunity to compete for, and subsequently win, sub-contract work on both projects.
With construction works set to commence in late 2018, these local flow-on effects are set to take form in the near future, potentially maximising opportunities for local industry and importantly, for the Territorians employed within it.
The 9th Annual Northern Territory Major Projects Conference will be held on the 17th and 18th of October at the Darwin Convention Centre.
About Expotrade

Expotrade is a global conference and event organizer with its head office based in Melbourne, Australia. Expotrade has delivered some of the largest, most successful B2B industry conferences and events in the areas of infrastructure, major projects, sustainability, technology & architecture.
For almost 10 years, our unique blend of knowledge, experience and flexibility has accomplished an array of consistently top-quality events. Today, Expotrade events enjoy such a distinctive edge, they are amongst the best patronised in the calendar.

For more information, visit www.expotradeglobal.com
Image: Proposed NORFORCE Facilities
Image Source: http://www.defence.gov.au/id/LarrakeyahBarracks/Element1.asp