Sponsors & Partners

ProjectLink is one of Australia's biggest online directories for the building, road, landscaping, mining, port and railway sectors.

ProjectLink has been specifically designed to connect key industry specifiers and customers to relevant suppliers in order to source products & services for commercial, residential, industrial and major projects.

"Can't find the product? ProjectLink will source it for you".
For more information, please visit www.projectlink.com.au
---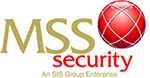 MSS Security is Australia's leading security and emergency response company, proudly employing over 6,500 personnel. We operate 24 hours a day, seven days a week across all market segments including aviation, commercial property and retail, defence, education, government, health, resources, industrial and manufacturing, maritime, logistics, arts, events and recreation.

For more information, please visit www.msssecurity.com.au
---

The Land Development Corporation is the Northern Territory Governments strategic land developer. We facilitate economic growth in the NT by developing and managing residential, industrial and commercial developments.

We plan for the future by developing strategic land close to railway, road and maritime infrastructure, connecting networks across Australia and beyond. Our work supports regional growth, urban city revitalisation and strategic tourism and infrastructure initiatives.

For more information, please visit www.landdevcorp.com.au

---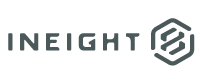 InEight's capital project software offers the most functionality with an interoperable and modular platform. Our software helps you minimises risks, with advanced project and document controls systems.

We recently expanded our offerings to include collaborative document management through the acquisition of QA Software and its flagship product, TeamBinder. Our document management solution, InEight Document Powered by TeamBinder, helps you easily manage project documentation.

Visit ineight.com for information about our project controls solutions, and teambinder.com for collaborative document management solutions.

For more information about all of InEight's capital project and portfolio solutions, please visit ineight.com. Details on our collaborative document management and controls solutions can be found at teambinder.com.
---


CR Kennedy is your national partner for all positioning needs from survey to machine control to building construction and everything in-between.
Wherever you are in Australia, C.R. Kennedy are with you, providing an unparalleled level of service and support from industry experts to get the job done safely and efficiently.

We sell, hire, service and support a complete range of Surveying and Construction Industry Products including Theodolites, Levels, Machine Control, Utility mapping software / hardware, Cable Locators, Ground penetrating radar, UAV / UAS and Laser measuring devices as well as all the accessories you need get the job done.

If you're in the mining, building, surveying, construction or geospatial industries, we can offer a level of service that matches the calibre of the brands we carry.

For more information, please visit survey.crkennedy.com.au
---

Brooks Hire is one of the largest privately owned construction and mining machinery hire companies in Australia. We have remained proudly family owned and operated since 1979. We have over 2000 pieces of machinery available for hire including; backhoes, breakers, dozers, dump trucks, excavators, forklifts, graders, loaders, rollers, service trucks, skid-steers, side tippers, telehandlers, tip trucks, tool carriers, water trucks and more . Our range of machinery is available for hire Australia wide from 14 branches.

For more information, please visit www.brookshire.com.au
---

Stabilco Pty Ltd provides soil and pavement stabilisation, saving time and money and improving the strength, durability and consistency of the sub grade and pavement. Stabilco are experts in In-situ stabilisation, clay conditioning, recycling pavement, road and shoulder stabilisation, dam & levy banks and building work platforms.
For more information, please visit www.slgroup.com.au
---


The Major Projects Facilitation Agency (MPFA) is a single point of entry into the Australian Government for domestic and international major project developers and investors. The MPFA provides tailored information and facilitation services to help stakeholders identify relevant Australian Government contacts and map out a projects regulatory approval pathway. The MPFA also assesses applications for Commonwealth Major Project Status – providing eligible projects with formal recognition of their strategic significance to Australia, and enabling a greater level of assistance from the MPFA.

Major project proponents can also access an online help tool, Major Projects Help at www.majorprojectshelp.business.gov.au, that provides information about the regulatory approvals needed for a major project development. The MPFA assists projects across the whole of Australia and has offices in Launceston, Darwin and Canberra.
For more information, please visit www.business.gov.au/advisory-services/major-projects-facilitation-agency
---


Vac Group are able to offer the products and capabilities through extensive R&D and in house manufacturing that will mitigate the risks associated with what lies beneath the surface.
Vac Group Operations is made up of our Vacuum Excavation division "Vac Group" Our highly innovative soil recovery division "Soil transfer" our Utility location division "Earth Radar Utilities" and our Road and Pavements division "Earth Radar Pavements"
As a company we offer Vacuum Excavation, Subsurface Utility Mapping (SUI), 3D Ground Penetrating Radar, Road and Pavement Surveys, Surface Imaging and Crack Mapping just to name a few with most of the technologies developed and built in house to suit our client's needs.
We are an Australian owned and operated company founded in Brisbane now with a national and international presence.
No matter how varied the scope of works or the complexity of the risks of the underground Vac Group's friendly and dedicated staff will be able to offer solutions and technologies to assist in ensuring the works can be completed safely and efficiently.

For more information, please visit www.vacgroup.com.au
---

AFS Systems (a CSR Company) is a leading manufacturer of innovative permanent formwork wall systems. These systems, afs logicwall® fibre cement and afs rediwall® pvc permanent formwork, have facilitated the speedy and cost-efficient installation of load-bearing walls in multi-residential and commercial projects throughout Australia, New Zealand, the US, UK, and Canada.

For more information, please visit www.afsformwork.com.au
---

Trenchless Australasia is the official publication of the Australasian Society for Trenchless Technology (ASTT). Published quarterly, the magazine includes a range of features, project stories and other industry news. The Trenchless Australasia brand includes a suite of products, from print, to online, to events, to customised marketing, providing unparalleled access to the Australasian and international Trenchless Technology industry.

For more information, please visit www.trenchless-australasia.com

---

Territory Q is a high-quality, glossy business magazine covering northern Australia. It is distributed free to business owners & other influential people every quarter. TQ is taken on overseas trade missions to showcase the Northern Territory to foreign potential investors.
For more information, please visit www.territoryq.com.au
---

EventsLinked is an online networking facility - specifically designed for conference and seminar attendees. It allows the attendees of an event to interact with one-another, before and after the event.
For more information, please visit www.eventslinked.com