Sponsors & Partners
The Department of Infrastructure, Planning and Logistics is an agency of the Northern Territory Government driving sustainable, economic and social advancement of the Northern Territory. We deliver this through land use and transport planning, infrastructure investment and supporting effective logistics supply chains.
To find out more, read the department's annual reports and strategic plans.
---
Utility

Mapping

is a leading provider of intelligent subsurface spatial and digital engineering solutions. With a focus on innovation, our purpose is to enhance the performance and deliver a return on investment throughout the lifecycle of our clients' project.
For more information, please visit utilitymapping.com.au
---

The Land Development Corporation is the Northern Territory Government's strategic land developer.
We facilitate economic growth in the Northern Territory by developing and managing residential, industrial and commercial developments that benefit the people that live here.
For more information, please visit landdevcorp.com.au
---


C.R.Kennedy is a solutions provider for the surveying, construction, mining, mapping and wider geospatial industries. A significant aspect of our offering is that we have access to partners around the world where we can source the latest in high tech spatial measuring equipment and related software solutions.
For more information, please visit survey.crkennedy.com.au
---

We are Infrabuild. Leading the journey towards making sustainable steel in Australia and building strong, local communities and economies across the country. Infrabuild Steel Centre is the NT's largest and longest standing steel processor and distributor, servicing the NT since 1953. 'The Territory is built on us!'
For more information, please visit infrabuild.com
---

As Australia's largest dredging, civil and marine civil company, Hall Contracting is experienced in undertaking major dredging, land reclamation and infrastructure projects.
Whether it's dredging new transport routes and berths for ports and harbours, reclaiming land for a port or naval base, or constructing marine infrastructure such as wharves and jetties, Hall possesses the equipment and expertise to deliver projects safely and to the highest quality standards.
For more information, please visit hallcontracting.com.au
---


Vermeer Equipment of WA & NT have been serving the Western Australia & Northern Territory markets for over 20 years. We specialise in machinery for a wide range of industries including Mining, Civil Construction, Renewable Energy, Utility Installation & HDD's, Trenchless & Non-Destructive Digging, Tree Care & Forestry Equipment.
For more information, please visit vermeer-want.com.au
---


Brooks Hire Service is one of the largest privately owned equipment suppliers in Australia. They specialise in the hire and sale of earthmoving equipment to the mining and civil industries. Over 6,000 pieces of equipment, 24/7 service and maintenance, transport, and site services including power generation and water supply.
For more information, please visit brookshire.com.au
---

iNFORCE

Global is committed to delivering superior & optimised engineered solutions for subgrade stabilization, subbase reduction, unbound pavements, rigid & flexible pavements, and industrial floor slabs. At the core of

iNFORCE

's optimisation is the incorporation of robust innovative reinforcement options, providing solutions to reduce time, cost & project resources without compromising quality.
For more information, please visit inforceglobal.com
---
Rentco

transport equipment rentals is Australia's premier national heavy and light transport equipment rental company, servicing the Northern territory for 25 years.


We offer over 300 vehicles in the NT from Utes to road train prime mover and trailers, all vehicles in between.
Specialists in mine spec and site vehicles, we pride ourselves on our equipment quality and service.


Proud supporters of NT projects and businesses.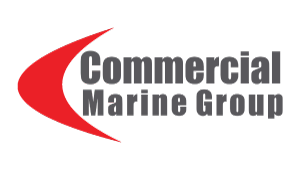 CMG is a Marine Construction and Engineering company with offices in Brisbane and Darwin. CMG operate vessels, barges and marine crews on the east coast of Australia and in the Northern Territory. The capabilities extend to the Pacific Islands. CMG have most recently been the diving contractor for HMAS Coonawarra Wharf and Fremantle Wharf, CMG also completed the UXO Clearance for Darwin Ship lift and Diving Contractor for INPEX.
CMG's marine crew includes commercial divers, boilermakers, engineers and marine operators.
CMG's offering to the Territory includes scour solutions, pile and bridge remediation, engineering and upgrades to marine structures.
CMG are a medium sized business, the solutions we offer are typically bespoke with the ability to be nimble and efficient at delivering marine projects.
For more information, please visit commercialmarinegroup.com.au
---

Roads & Infrastructure Australia is a leading print and online resource for the roads, infrastructure and civil engineering professions in local and state government sectors, as well as consultants and contractors within the private sector. Roads & Infrastructure Australia is dedicated to keeping industry up to date with the latest developments in Australia's booming infrastructure sector.
For more information, please visit roadsonline.com.au