Sponsors & Partners


The SCLAA is Australia's largest association for Supply Chain and Logistics professionals and practitioners. The SCLAA has the proven history, governance framework, established representation, value for money and strategic reach. The SCLAA is always seeking additional ways to benefit members and actively encourage all members to participate and provide feedback and new ideas that benefit both members and the Supply Chain & Logistics industry.
For more information, please visit www.sclaa.com.au
---

At PwC Australia our purpose is to build trust in society and solve important problems. PwC is a network of firms in 158 countries with over 250,000 people who are committed to delivering quality in assurance, advisory and tax services. Find out more and tell us what matters to you.
For more information, please visit www.pwc.com.au
---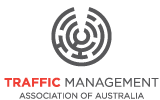 The Traffic Management Association of Australia (TMAA) is the peak body for Traffic Management.
The TMAA's vision is a safe and zero harm traffic management industry across Australia. Its mission is to lead, unify and achieve best practice within the traffic management industry.
For more information, please visit www.tmaa.asn.au
---


AustralianSuper is the largest and most trusted super fund in Australia, with around 300,000 registered businesses and over 2.2 million members. We have one goal: to provide members with their best possible retirement outcome.
Choosing the right fund for your business could make a big difference for your employees, so it's important to choose a top performing fund. With a history of strong long-term returns and low admin fees, it's not surprising one in 10 working Australians choose AustralianSuper. Speak to an AustralianSuper representative about your business needs.
For more information, please visit www.australiansuper.com
---


CR Kennedy is your national partner for all positioning needs from survey to machine control to building construction and everything in-between.
Wherever you are in Australia, C.R. Kennedy are with you, providing an unparalleled level of service and support from industry experts to get the job done safely and efficiently.

We sell, hire, service and support a complete range of Surveying and Construction Industry Products including Theodolites, Levels, Machine Control, Utility mapping software / hardware, Cable Locators, Ground penetrating radar, UAV / UAS and Laser measuring devices as well as all the accessories you need get the job done.

If you're in the mining, building, surveying, construction or geospatial industries, we can offer a level of service that matches the calibre of the brands we carry.

For more information, please visit survey.crkennedy.com.au
---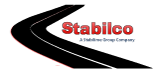 Stabilco is a 100% Australian owned company providing soil and pavement stabilisation, saving time and money, and improving the strength, durability and consistency of the sub grade and pavement. Stabilco are experts in In-situ stabilisation, clay conditioning, recycling pavement, road and shoulder stabilisation and building work platforms.
For more information, please visit www.stabilco.com.au
---


Territory Q is a high-quality business magazine covering Northern Australia. It is distributed free every quarter to business owners and other influential people.
For more information, please visit www.territoryq.com.au
---


Daily Cargo News is the leading name in media for coverage of Australian shipping, freight and logistics. With a history dating back more than a century, DCN combines cutting-edge journalism as part of a daily online news bulletin along with a monthly magazine with analysis from reporters, industry experts, lawyers and many others.
For more information, please visit www.thedcn.com.au
---

ProjectLink is one of Australia's biggest online directories for the building, road, landscaping, mining, port and railway sectors.

ProjectLink has been specifically designed to connect key industry specifiers and customers to relevant suppliers in order to source products & services for commercial, residential, industrial and major projects.

"Can't find the product? ProjectLink will source it for you".
For more information, please visit www.projectlink.com.au