Industry leaders gather at the Northern Territory Major Projects Conference 2015
Posted On September 29, 2015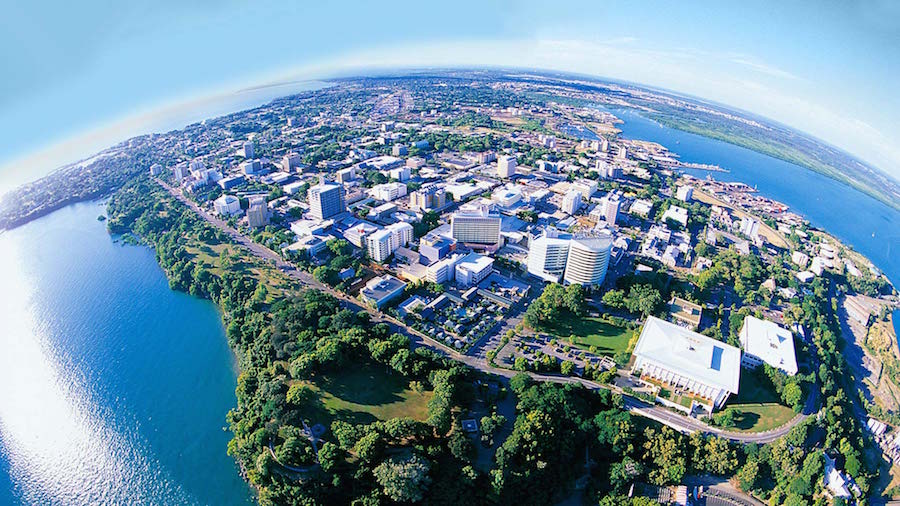 Infrastructure has played a prominent role in the development of our country's most rural oil and gas economies. Northern Territory LNG exports total more than $3.2 billion per year, comprising of nearly 20% of all Australian LNG production.
The Northern Territory government is committing $1.39 billion in the 2015-16 budget to developing regional infrastructure, with the wide scale expansion of its roads and ports to best take advantage of current opportunities present in oil and gas.
Northern Territory spending on engineering construction projects has increased to more than $1.8 billion leading up to June 2015 according to the Northern Territory Department of Business. Unemployment for the region is at a national low of 4.2 per cent, down 0.2 percentage points from the same period last year.
Supported by the Northern Territory government, the 6th Annual Northern Territory Major Projects Conference is an industry forum for government and private sector representatives to discuss the latest infrastructure and major projects taking place within the territory.
As the territory's largest major projects conference, the two day conference will be held at the Darwin Convention Centre on the 6th & 7th of October. Close to 400 delegates meet at the event annually, across oil and gas, transport, health, education, housing, ports, water, energy and municipality sectors.
The conference aims to discuss upcoming infrastructure opportunities as outlined in reports such as the Northern Australia White Paper, to promote the financial and economic advantage of the Northern Territory with construction and infrastructure to maintain their local industries.
The Annual Northern Territory Major Projects Conference will feature over 25 key speakers from within government, as well as from local and global firms, including Brendan Dowd, Chief Executive Officer, City of Darwin, who will provide an overview of strategic land use from within the territory, as well as Bernadette Cullinane, Managing Director, Accenture, an extensive expert of Australia's LNG Industry who will provide an overview of future opportunities to come for the territory.
The Agricultural Competitiveness White Paper aims to provide improved legal and tax regulation for farmers, develop sufficient infrastructure for the delivery and irrigation of water, strengthen drought and risk management responses, and assist in the development of more efficient farming practices, to take advantage of the 17 million hectares of arable land within Northern Australia.
The event will feature a range of informative keynote presentations, including a panel discussion on the Agricultural Competitiveness White Paper and its impact on the Northern Territory, heading Brent Finlay, President of the National Farmers' Federation, Carley Scott, CEO of Developing East Arnhem Land, as well as Tom Ryan, Executive Officer of the Northern Territory Cattlemen's Association, to give insight into how agricultural can help drive the Northern Territory economy.
Furthermore, China's new Silk Road Policy is expected to play a huge role in promoting Darwin as Australia's hub into Asia and serve as a prominent port for business and agriculture exports. Chinese exports are worth more than $1.4 billion annually to the Northern Territory economy and have increased on average by 22 per cent year-on-year.
Jim Parashos, Director of Operations & Customer Experience of Northern Territory Airports, will be presenting on the topic of establishing Darwin as Northern Australia's Aviation Gateway into Asia. Daryl Guppy, Northern Territory President of the National Australia China Business Council will also be speaking on the impact of China's Silk Road Policy on the Northern Territory, with a focus on discovering ways to attract investment and infrastructure development.
The Federal government has recently announced a $5 billion loan program to promote infrastructure investment across the country, a large step towards infrastructure development for the Northern Territory and its people.
The 6th Annual Northern Territory Major Projects Conference is being held at the Darwin Convention Centre on the 6th & 7th of October.