Speakers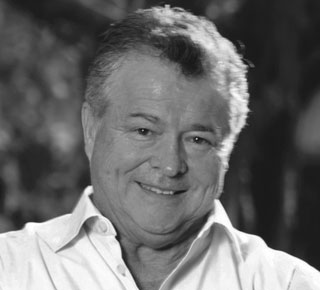 Ian Kew
Chief Executive Officer, Northern Territory Airports
Ian has been the Chief Executive Officer since 2001, for Airport Development Group Pty Ltd which has interests in Darwin International, Alice Springs and Tennant Creek Airports. Collectively NT Airports is the major airport group in the Northern Territory and is a key economic driver for the Territory economy. Darwin Airport is also the NT gateway to Asia and all three airports are strategically important for the growth and development of the NT tourism, trade, business and leisure activities. They contribute approx. 2% of the NT Gross State Product (GSP) and represent critical key air transport infrastructure integral for the future growth of the Northern Territory.
Ian graduated with an Economics Degree from Monash University and joined Exxon for two years and was then with Shell Australia for twenty years prior to joining Northern Territory Airports in 2001. At Shell Australia, Ian worked in a variety of oil marketing, operations, change management, strategy and special project positions in Hobart, Sydney, Brisbane, Darwin and Melbourne.
In 2017 Ian was appointed as Chair of the Darwin Festival, Darwin's premier arts festival and the Darwin Major Business Group. Ian has also been instrumental in the formation of the Group comprised of 14 successful business to have a strong co-ordinated voice to inform and influence Government in the challenging economic environment of the Northern Territory.
Previously, Ian has been on the Board of the Automobile Association of the Northern Territory (AANT) and Museum and Art Gallery of the Northern Territory (MAGNT), Director of the Australian Airports Association (AAA), publicly listed CSG, was Chair of the Darwin Symphony Orchestra and the Charles Darwin University Foundation and a National Councillor for Creative Partnerships Australia.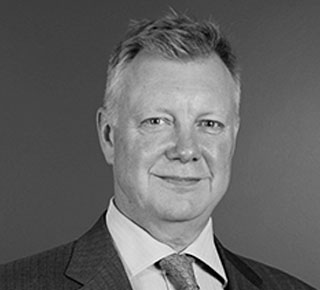 Paul Burton
Managing Director/Chief Executive Officer, TNG Limited
Mr Burton holds a B.Sc Honours Geology and M.Sc from McGill University, Canada, and has over 20 years' experience in the resources sector throughout Australia and overseas.
He has been involved in the discovery and development of the Company's main projects, including their Flagship project Mount Peake and all projects spun out into Todd River Resources Ltd. (ASX:TRT). Previous career appointments include senior and executive roles at Anglo American, De Beers, Normandy Mining Ltd and Minotaur Exploration Ltd. He is a Member of the Australian Institute of Company Directors (GAICD); the Institute of Directors, London; the Australian Institute of Mining and Metallurgy (AusIMM); the Canadian Institute of Mining, Metallurgy and Petroleum (CIM); and, Fellow of the Association of Applied Geochemists.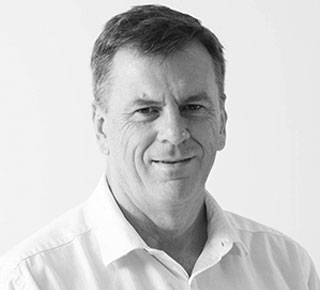 Tony Stubbin
Chief Executive Officer, Land Development Corporation
Tony Stubbin commenced as the Chief Executive Officer of the LDC on 1 March 2017, prior to which he was the General Manager. Prior to commencing with the LDC, Tony was a Deputy Under Treasurer in the Northern Territory Department of Treasury & Finance with responsibility for the Economic Group; Corporate Support Group; Superannuation Office and the Northern Territory Treasury Corporation.
Tony joined Treasury in 1992 and has more than 30 years' experience in various Territory and Commonwealth Government departments. He has a Bachelor of Arts (Economics) from the University of Wollongong and a Postgraduate Certificate in Management from the University of Southern Queensland.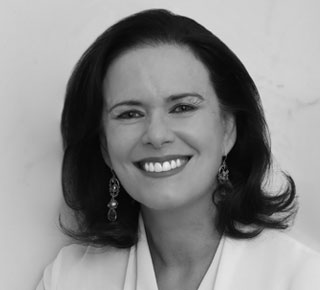 Margy Osmond
Chief Executive Officer, Tourism and Transport Forum Australia
Margy Osmond is the Chief Executive Officer of the Tourism & Transport Forum Australia (TTF), assuming the role in October 2014. Margy has extensive experience in policy development and advocacy, politics, membership organisations, management, media and public relations.
Before joining TTF, Margy was the inaugural CEO of the Australian National Retailers' Association (ANRA), now the Retail Council, which was established in 2006 as a lobby and research organisation to be the voice of the large national retailers in Australia. Prior to this, Margy was the CEO of the State and Sydney Chambers of Commerce in NSW for five years.
Margy has a wide range of Board experience having been Chair of the NSW TAFE Commission Board and Chair of the Australian Sports Foundation, Deputy Chair of Tourism NSW, and served on the boards of the Australian Sports Commission, Bell Shakespeare, the Retail Employees Superannuation Trust, NSW Major Events, the NSW Police Minister's Advisory Board and NSW State Transit Authority. Margy also chaired the bid and official Organising Committee for the largest non-elite sporting event in the world, the International World Masters Games, held in Sydney in 2009.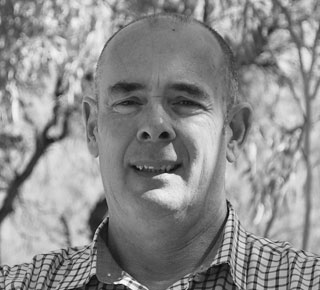 Dr Steve Rogers
Chief Executive Officer, Centre for Appropriate Technology
Dr. Steve Rogers is the CEO of The Centre for Appropriate Technology Ltd (CfAT Ltd), an Aboriginal controlled not for profit company based in Alice Springs, operating across rural and remote Australia. The company's core business is the provision of effective project management and appropriate infrastructure solutions to the challenges people in remote areas face, such as reliable power, digital connectivity, water supply, built infrastructure and associated skills development and training. He has led the transition of CfAT Ltd from a government grant, block funded NGO to a sustainable commercial company, with Aboriginal and Torres Strait Islander employees comprising 50% of the workforce. His vision for CfAT Ltd as a national organisation delivering the technology innovation needed to stimulate economic development across remote Australia.
Dr Rogers is an experienced company director currently holding Directorships with a number of commercial and not-for-profit organisations including Ekistica Pty Ltd, CfAT Ltd's highly successful wholly owned commercial engineering and professional services subsidiary. In addition, he has led the establishment of two additional commercial 'spin-off' companies; CfATMPJV Pty Ltd, a joint venture delivering Community Development Programs in remote Central Australian Indigenous communities, and CfAT Satellite Enterprises Pty Ltd, a second wholly owned subsidiary of CfAT Ltd, developing a commercial satellite ground station on CfAT Ltd's property in Alice Springs.
He has a leadership background in research and technology development in the environment sector, mining exploration and mineral processing industries.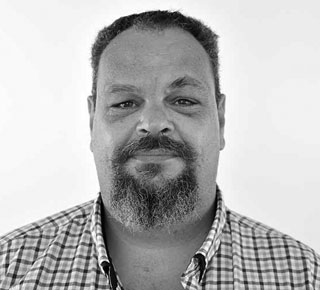 Drew Wagner
Executive Director – Northern Territory Division, Minerals Council of Australia
Mr Wagner has been the Executive Director of the Minerals Council of Australia Northern Territory Division since September 2012 when he transitioned from a similar position in the Agricultural sector. With an extensive background in Industry representation across rural and regional Australia for over 15 years, including both the public and private sector, his focus has always been that of sustainability coupled with Economic growth.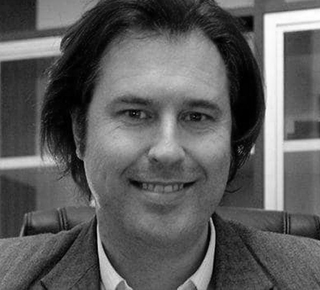 Stephen Biggins
Managing Director, Core Lithium
Mr Biggins has 25 years' experience as geologist and as an executive in the mining industry in Australia and internationally.

He has applied his Honours Degree in Geology and MBA as the founding Managing Director of ASX-listed Companies.

As MD of Core Exploration (ASX:CXO), Stephen led Core to the acquisition, discovery and definition of the first lithium Resources in the NT which is one of the highest grade lithium Resources in Australia.

Previously as founding director of Southern Gold (ASX:SAU) 2005–10 Stephen led the acquisition and discovery of the Cannon Gold Mine that is currently in gold production in Western Australia. Stephen was also a founding Director of Investigator Resources Ltd (ASX:IVR) which has discovered a high-grade Paris Silver Resource in South Australia on its founding projects.

Mr Biggins has built prospective portfolios of lithium, gold, uranium and base metal exploration projects in Australia, Asia and Africa.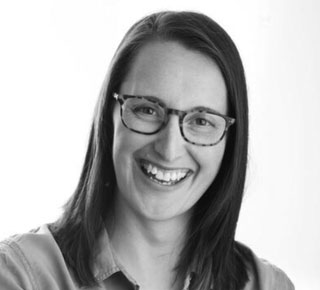 Carley Scott
Chief Executive Officer, Equatorial Launch Australia
Carley is known for building strong businesses in fast changing environments. She is currently leading the development of Australia's first commercial spaceport, securing a world first with NASA planning to launch from the spaceport in 2020. Carley is an advisor to the CSIRO for advanced manufacturing; the Space Industry Association of Australia for rocket launch, and, sits on the Inner Melbourne Metropolitan Partnerships committee to guide state development.
Previously, Carley was entrusted by Rio Tinto and the Northern Territory Government as the inaugural CEO building a multi-million-dollar economic development company which is now internationally referred to as best practice for developing towns in transition.
Carley has also served on Boards for Economic Development Australia, Western Melbourne Tourism, and, was on Melbourne's West Economic Taskforce following the closure of automotive manufacturing sites in Victoria.
In 2016, Carley's teams have won several national economic development and business awards. In 2017, Carley won the Telstra Business Women's Award (For Purpose, Northern Territory). In 2018, Carley was nominated as Australian of the Year.
Carley is passionate about the Northern Territory, landing in East Arnhem Land just before the category 4 Cyclone Lam in 2015, and living in the region through the three following years that saw the East Arnhem community continue to rebuild their assets, industry and economic opportunities.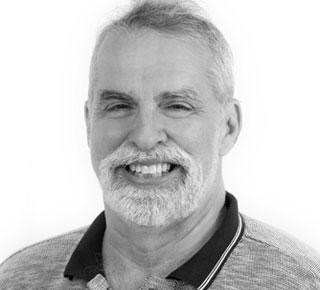 Pascal Tremblay
Associate Professor – Northern Australian Development, Northern Institute, Charles Darwin University
*Speakers to be confirmed