Developing Darwin
Posted On August 29, 2017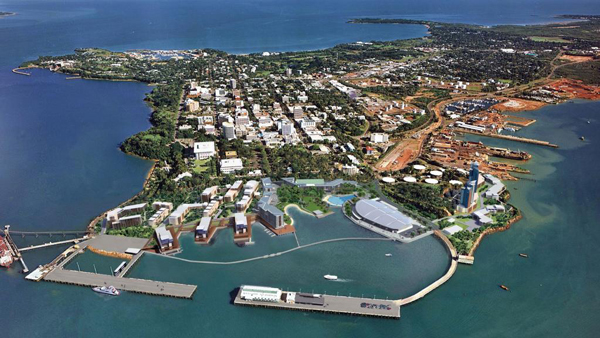 The Northern Territory and Federal Governments are working together in a bid to improve the Northern Territory's infrastructure. Part of this planned upgrade is to lead Darwin into the age of the smart city and increase trade and tourism in the region. The partnership came about in May 2017 after the NT News' campaign, Let's Make the Territory Great Again, put pressure on both governments regarding lack of investment in the Territory.
The 8th Annual NT Major Projects Conference 2017 explores the various infrastructure investments in the Northern Territory by hosting industry expert presentations, case studies and panel discussions. Two avenues of focus at this year's Conference is the transition of Darwin into a smart city and increasing tourism within the region. Delegates will be privy to talks regarding these subjects from Gerard Rosse, City of Darwin's General Manager – City Futures, and Alastair Shields, Darwin Chief Executive Officer from the Department of Tourism and Culture.
Rosse will explain how Darwin City Council will attempt to position the Capital as a thriving Northern hub, through multiple current and proposed infrastructure upgrades. It's Darwin's unique position through its tropical location, close vicinity to Asia, and the opportunity it brings in landscape availability for possible redevelopment that will assist it in becoming a smart city. Innovators plan to focus on agribusiness and housing sectors. Technological advancements in heat-reduction technology and the addition of green spaces will assist in the Territory's sustainability aims. These plans are being developed with the hope that Darwin will become a productive, accessible and desirable place to live and visit.
Adding to this desirability, the Territory Government has invested $200 million plus in various art and cultural upgrades. Shields will discuss how becoming a world-class tourism and cultural destination will not only create more jobs for residents, but will also help the capital become a top tourist destination. Investments that have secured funding include the Museum of the Northern Territory at Myilly Point and an Arts Trail in Alice Springs that stops at the Iconic National Indigenous Art Gallery and a Cultural Centre.
The Conference will also include a Ministerial address from the Hon. Michael Gunner. Gunner is Chief Minister, Minister for Aboriginal Affairs, Minister for Northern Australia, Minister for Police, Fire and Emergency Services and Minister for Trade, Business and Innovation, NT. He will give an overview of the current major projects in the Territory before the speed networking session.
The 8th Annual NT Major Projects 2017 is the largest major projects and infrastructure event in the Northern Territory. The Conference is not only support by the Northern Territory Government, but also has various sponsors and partners influential to the area's development. With over 300 delegates attending annually, the Conference presents a unique opportunity for attendees to network and discuss these important topics with other industry experts.


About Expotrade
Expotrade is a global conference and event organizer with its head office based in Melbourne, Australia. Expotrade has delivered some of the largest, most successful B2B industry conferences and events in the areas of infrastructure, major projects, sustainability, technology & architecture. For almost 10 years, our unique blend of knowledge, experience and flexibility has accomplished an array of consistently top quality events. Today, Expotrade events enjoy such a distinctive edge, they are amongst the best patronised in the calendar.
For more information, visit www.expotradeglobal.com