Leading Social Change in Remote NT
Posted On September 18, 2018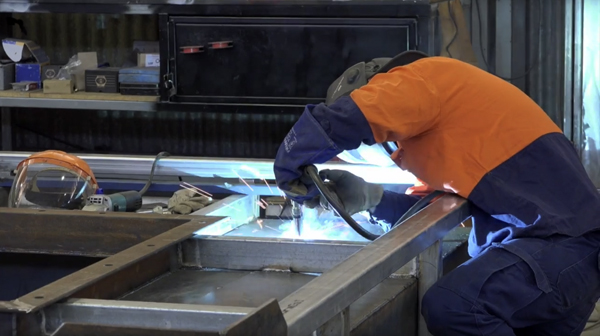 Improving the quality of housing in remote Northern Territory communities will be a key focus for the NT Government over the next ten years.
Their $1.1 billion investment package Our Community. Our Future. Our Homes. will enable this goal to take form, while fortifying Aboriginal communities, jobs, and businesses. The package will be showcased at the 9th Annual NT Major Projects Conference at the Darwin Convention Centre.
Jamie Chalker, CEO of the NT Department of Housing and Community Development (DHCD) will present a keynote presentation at the conference, providing updates on the project and exploring how local NT business and residents can be involved in, and positively impacted by its delivery.
49 out of 10,000 Australians are currently homeless, but for Aboriginals, 2080 of the 10,000 are without shelter.
In a region brimming with overcrowded remote communities, Chalker and the DHCD aim to rise to the challenge of leading social change through the increased security that a home will provide.
While better housing for remote NT communities forms the overarching aim of the investment, the crux of the package is that each community has different needs.
Dealing with individual tenants to assess how best to tackle the various pressures facing them and their families within their housing units is crucial in successfully improving remote communities.
More broadly, efficient planning and project management through the process of Our Community. Our Future. Our Homes. will allow indigenous residents to gain employment as part of the package, improving not only their housing, but their economic status and potentially quality of life.
Our Community. Our Future. Our Homes. will be funded through four programs.
The first program will construct new public housing, the next will increase living space in existing homes, another will target repairs and maintenance, and the final will expand housing for locally recruited NT Government employees living within remote areas.
The Northern Territory Major Projects Conference will be held on the 17th and 18th of October.
About Expotrade
Expotrade is a global conference and event organizer with its head office based in Melbourne, Australia. Expotrade has delivered some of the largest, most successful B2B industry conferences and events in the areas of infrastructure, major projects, sustainability, technology & architecture.
For over 10 years, our unique blend of knowledge, experience and flexibility has accomplished an array of consistently top-quality events. Today, Expotrade events enjoy such a distinctive edge, they are amongst the best patronised in the calendar.

For more information, visit www.expotradeglobal.com